Bye-bye crazy diets. Hello healthy habits.
We don't believe in diets or starvation. We believe in creating healthy habits you can maintain for life. After all, you don't want results for a few months... you want results for life! That's why we created the Fit3 program.
Get Your Fit3 Nutrition Guide
Good nutrition is an essential part of the Fit3 program and we've made it easy! Just click to download the Fit3 Nutrition Guide designed to help you through your Fit3 journey. Follow the steps in the guide and you'll reach your goals in no time. Believe in yourself and you will be unstoppable!
What Is Intuitive Eating?
Fit3 Head Coach Tina Van Horn shares how you can become more in tune with your eating habits and learn to listen to what your body actually wants. Read more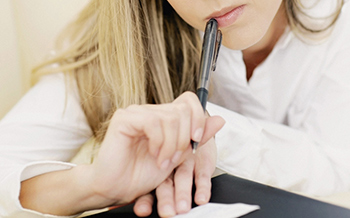 How To Track Your Food Mindfully
Discover why the tried-and-true method of putting pen to paper is a smarter way to start tracking your food. Read more